Journey
IN THE MAKING
This is a short film of John. A self-employed 26 year old living in Brighton. His main goal is to expand his music career. In the process of doing so he discovered carpentry.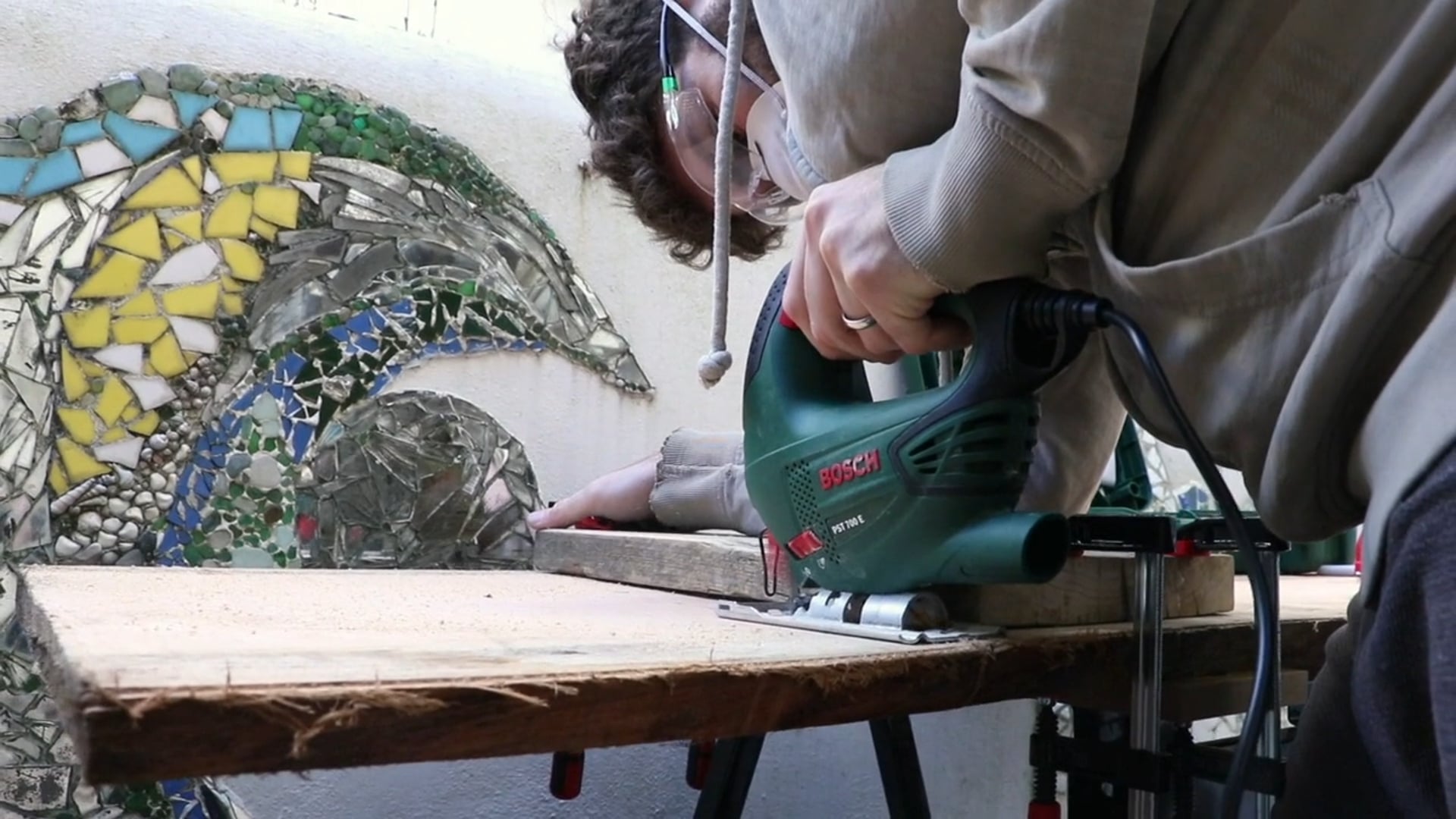 About John
John is 26 years old and originally from Cyprus. For the past five years he has been living in Brighton. He moved to Brighton to study professional musicianship at the BIIM. As years went by he realised that Brighton is the place for him; a place he now calls home. Throughout the five years, he got married to Maria and became a dad to Bless
He began his self-employment journey a year ago as a way to increase income while allowing time for his music.
Throughout the filming John was ill, yet, he still managed to build
​
You can follow John's adventures
​
Symbolic Camera
This channel is coming soon!
My symbolic camera was the first contact I had with the film itself. At first, when creating the camera, I was unaware of the thematic direction of the film. However, I knew that the symbolic camera had to somehow represent a reflexive attitude. This is why I chose to wrap the symbolic camera with bubble wrap - so to symbolise the fragility of the project and specifically, of the culture it represents. While the audience sees me filming, I in turn, see them. As an ethnographic filmmaker, I do not claim authority merely because I am the one behind the camera.
Collaboration
I could not carry out filming John without engaging with him in the context of his real, everyday life. ​As this was a deliberate and explicit collaborative ethnography, collaboration took place at every stage of the filming process. From conceptualisation, to actual filming, to bouncing ideas off of each other for editing and music.
Self-Employment
Over the years, self-employment rates have increased in the UK. In the UK, 15% of the total employment are self-employed see here for OECD statistics. In comparison, Brighton has one of the highest percentages of self-employment in all UK. The rate of increase in self-employment is far greater than the rate of increase in full-time work see here for overall employment breakdown.
Almost 1 in 6 working men are self-employed; from musicians, to artists, to web designers and all the way to Youtubers. So why is Brighton so open to self-employment? Well, my guess is that the city's welcomeness has attracted many individuals from all backgrounds to live in and create the career they wish for. If you need 10 reasons as to why Brighton is an amazing place to live and have a fun artistic career
Thanks for taking the time to go through my blog. Hope you enjoyed the journey.
​
My name is Stella Pitsillidou and I just graduated from the University of Kent with a Bachelors in Cultural Studies and Social Anthropology. In my final year, I had the opportunity to explore visual anthropology and visual representations of social life and cultural understandings.
​
I have come to not only explore the world around me but myself as well. As an anthropologist in the making I welcome any feedback and enquiries you might have.